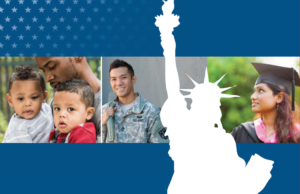 As usual, this post is focused entirely on lesser-known facts. Because of the complexity of the subject, I've provided a small amount of interpretation at the end. You're welcome to your own interpretations of course!
This post contains:
Facts about current US Immigration Policy: both a summary and a next-level detail look. (There are plenty of further details)
A simple pair of case studies
Ombudsman Report explanations of the problem, 2006 and 2016
Brief examination of why the problem exists
Current Policy, Oversimplified but Accurate
Here's a summary of the current US policy. Some good questions to ask as you read: what needs comprehensive reform?  What about the current policy is not compassionate?
Sources: Overall policy and Employment-based immigration policy
Policy Highlights
Unified Families are top priority
Most categories have no limits on legal immigration, including bringing in immediate family members, agricultural workers, etc.
Most (all?) categories allow unlimited number of immediate family members to accompany
Those who come for economic reasons need economic sponsorship and demonstration that their presence will not replace a qualified US citizen's job
No limit on Asylum admissions; the Refugee limit is completely flexible, determined annually